SYSTRA Philippines Incorporated (SPI) is a transportation system and infrastructure consulting and design firm with over 20 years of experience in mass transport projects in the Philippines.
SPI serves as technical consultant/advisor to both government and private entities in undertaking transportation feasibility studies and providing other consultancy services, with the view of improving the overall transport system in the Philippines. The company's multidisciplinary pool of professionals is involved from project conceptualization to its operation and maintenance. It provides tailor-made solutions to specific transport and infrastructure concerns through its expertise in the preparation of feasibility studies, strategic planning, economic and financial analyses, engineering and infrastructure design, training, technical assistance, and the aftercare and maintenance programs.
Corporate Structure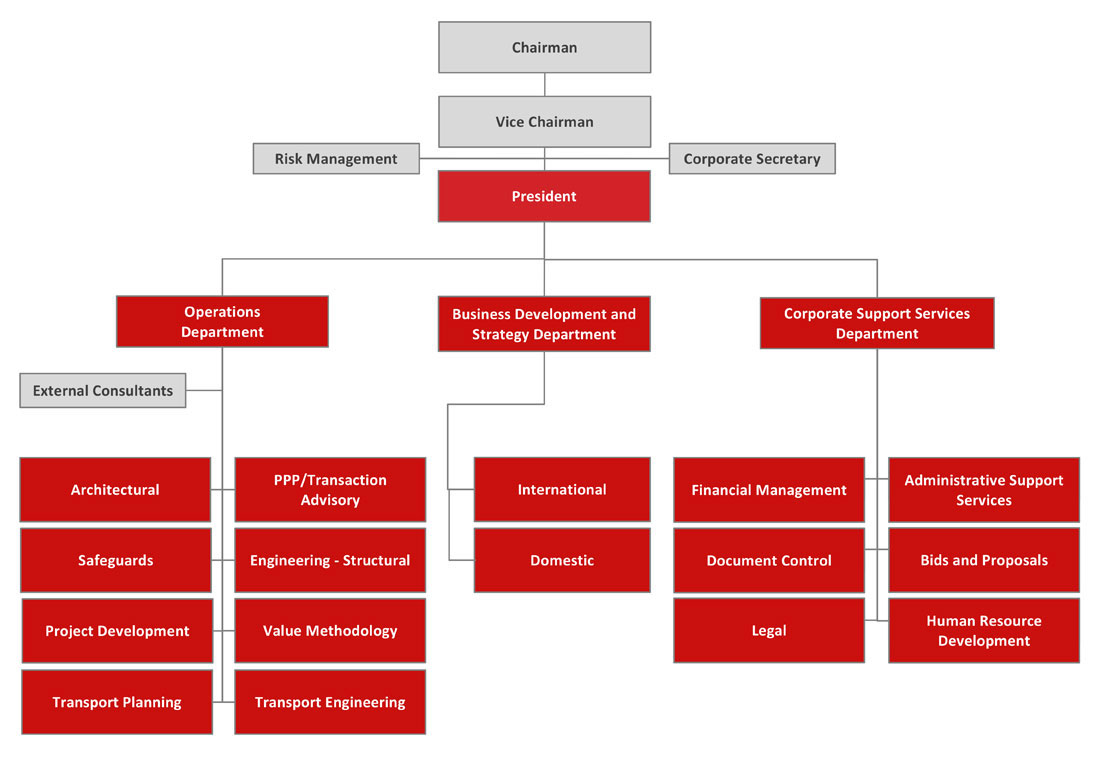 ---
Our History

SYSTRA Philippines Incorporated is registered at the Securities and Exchange Commission (Philippines) as local subsidiary of the SYSTRA Group

SYSTRA is born from the merger of SOFRETU and SOFRERAIL

French state-owned public transport operator and maintainer, RATP (Régie Autonome des Transports Parisiens), establishes SOFRETU (Société française d'études et de réalisations de transports urbains)

France's national state-owned railway company, SNCF (Société nationale des chemins de fer français) creates a railway design and construction company, SOFRERAIL
Values
Integrity
We conduct our business professionally, with full honesty, transparency and reliability.
Excellence
We offer superior service. We do not just deliver what we promise; we perform above and beyond what is expected of us.
Innovative
explore all kinds of possibilities
to bring about positive change
create new ideas
Responsibility
We honor our commitments… Provide services and make a lasting impression. Ultimately, we serve to ease the lives of the people, and for the betterment of life and the economy of the community.